Product Description
HD-QUAD Mini – Indoor HDTV Window Antenna.
HD-QUAD Mini » High-Gain Digital HD Indoor TV Antenna. As powerful as a roof-top antenna but requires no installation. Covers UHF channels 28-69, can be used for horizontal or vertical polarization.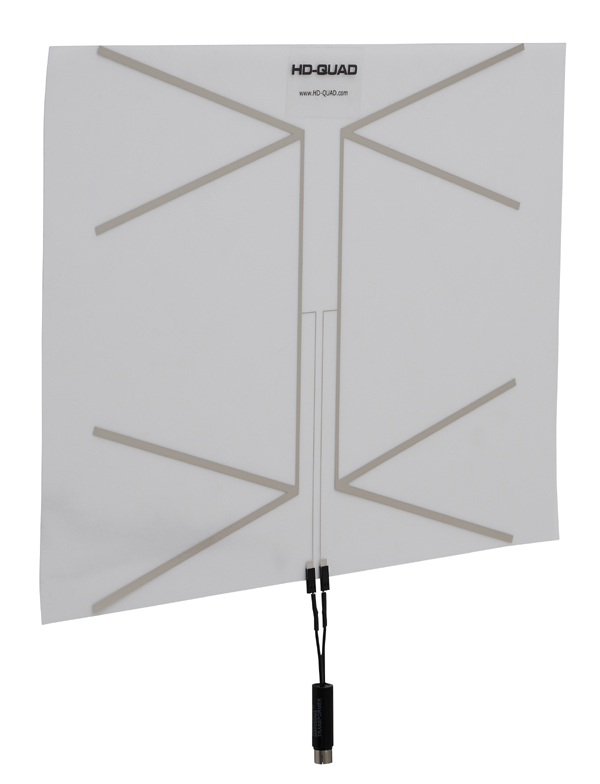 No ladder required
Simply attach the A3 sized HD-QUAD Mini to a window facing in the general direction of the nearest TV tower for clear UHF Digital HDTV reception.
Manufactured using the latest in printed electronics technology, HD-QUAD Mini is made with highly conductive silver ink traces printed onto clear laminated film to provide unobstructed views when window mounted.
Lifetime warranty
HD-QUAD comes with a lifetime warranty against defects in materials and workmanship under normal use.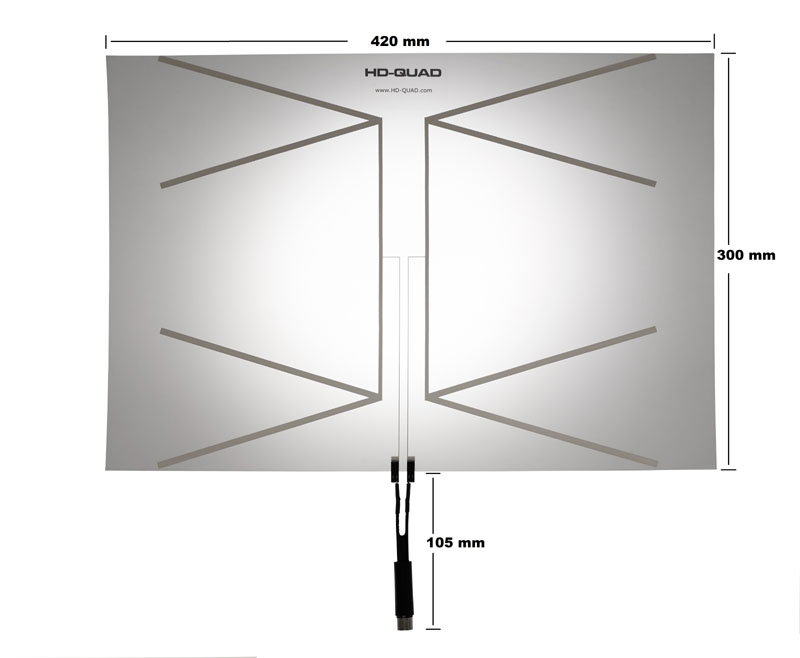 Specifications:
• Band F IV/V, 470 to 862 MHz
• UHF Channels: 28-69
• Maximum gain: 10 dBi
• Includes 75 ohm Balun
• Female PAL connector
• Can be used for horizontal or vertical polarisation.
• Measures 420 mm x 297 mm (A3 paper size)
• Digital TV ready